Request Your Free Information Portfolio
about the Narconon programme and our global network of drug rehabilitation centres.
If you are looking for information about enrolling in the Narconon programme, click here.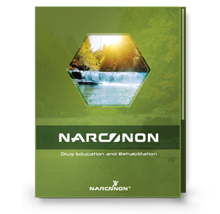 Drug and alcohol abuse wreak disastrous effects on society that reach far beyond the individual caught in the grip of addiction. Drugs destroy productivity, destroy families and destroy lives.
Since 1966, Narconon's Mission has been to provide an effective path for rehabilitation from any drug abuse and to assist society in preventing the scourge of drugs worldwide.
Our referral network is an important key to fulfilling our greater mission.
Fill out this form to receive a free comprehensive information portfolio about the Narconon programme and our Global Network of Drug Rehabilitation Centres.
NARCONON ESLÖV
DRUG EDUCATION AND REHABILITATION